In Salt Lake City, carpet cleaning is one of the most effective ways to keep your home fresh and your family healthy.
For more than 30 years, A Fresh Look Carpet Cleaning has been making a clean difference that our customers can see for themselves. Our innovative processes for cleaning floors, upholstery and grout improve the way your home looks – and smells – leaving you with a sparkling clean difference you'll love.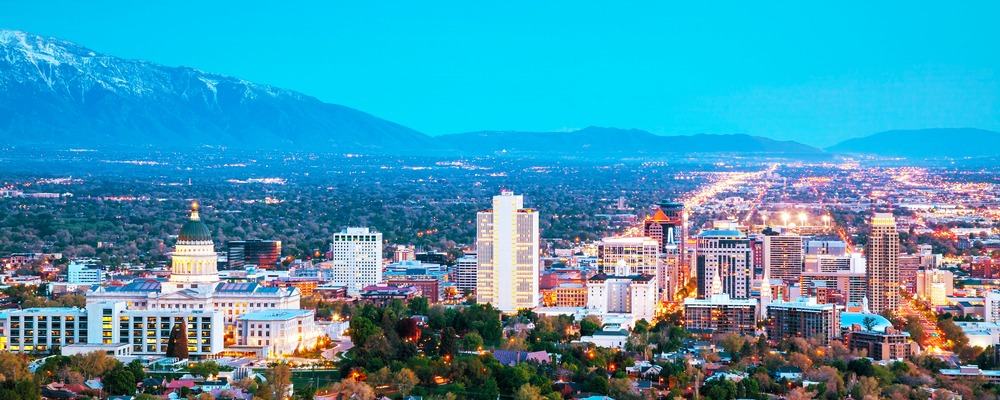 Salt Lake City Carpet Cleaning & Stain Removal
You could vacuum your floors three times a day and your carpet will still become soiled, dingy and flat. Our Northern Utah weather extremes have a lot to do with that but, when you think about it, you and your family walk on your carpets day in and day out.
Even if you don't wear your shoes indoors, airborne dust and contaminants are all around us. It falls to the floor and, combined with the moisture in the air, the result is a dirty rug.
That's why we recommend having professional carpet steam cleaning at least once or twice each year.
Our professional equipment and state-of-the-art technology do what you simply cannot do yourself, even if you rent a rug shampooer at the hardware store. And, since we can extract pet urine and other household stains at the same time, we can help prolong the life of your carpet.
Furniture & Upholstery Cleaning In Salt Lake City
If you've been thinking about buying new furniture because yours looks tired and old, you may just need to have your upholstery cleaned. If you don't believe us, one quick look at our before-and-after upholstery cleaning photos will convince you.
Our experienced Utah furniture cleaning technicians will evaluate your upholstery and recommend the best approach. We offer wet cleaning methods, including steam and shampoo, as well as dry cleaning for upholstery using chemicals or our specialized equipment.
When we're done with your upholstery, don't be surprised to find that your furnishings have that fresh look of being brand new.
Salt Lake City Tile & Grout Cleaning
If you can't stand the thought of spending hours on hands-and-knees, scrubbing that dirty grout with a toothbrush, A Fresh Look has just what you need.
Our expert Utah grout and tile cleaning services will make your kitchen and bathroom look new again. Our processes can safely clean travertine, marble, quartz, slate, granite and ceramic tile. And, in just an hour or two, your tile and grout will be clean and bright.
In addition to our professional upholstery, tile and carpet cleaning services, A Fresh Look also provides water extraction, leather cleaning, oriental rug cleaning, duct cleaning and commercial carpet shampooing. If stains are your problem, we've got you covered there with our red stain removal and pet odor and stain removal.
And, for those times where professional carpet shampooing just won't do the trick any longer, we can even provide professional carpet installation for homes and businesses.
Give A Fresh Look Carpet Cleaning a call today to schedule your complimentary, in-home or -office consultation. We serve residential and commercial customers in Salt Lake City and the neighboring communities of Northern Utah. We look forward to assisting you with all of your tile, upholstery and carpet cleaning needs.